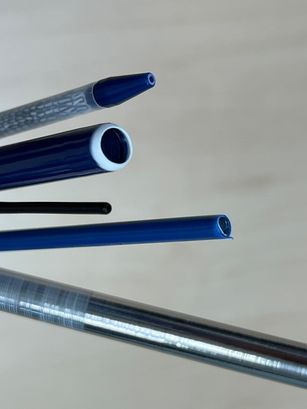 EXCITING NEWS!
Second Source Medical is very pleased to announce that we have become a Bay Area family of companies that have joined hands to provide premium design, development and production capabilities – now offering complete one-stop service for advanced balloon and catheter technologies for startup and large clients to take their projects from napkin to prototype and commercialization.
MediBalloon (www.mediballoon.com) designs and produces custom extrusions and balloons for medical applications, including cardiovascular, peripheral vascular, neurovascular procedures, ear nose and throat (ENT) and gastro-intestinal (GI) operations.
MedeonBio (www.MDNBio.com) provides services for complex catheter design and assembly, utilizing state of the art processes, such as braiding, coil winding, vertical laminating, hot die bonding, laser welding, balloon bonding, pleating, tipping and swaging for cardiovascular, neurovascular, structural hearts, urology and cardiac surgery applications.